ADA and Accessibility
 HUDSON WEST FEST INC  (HWF) is committed to the implementation and continuing compliance with Federal and New Jersey State accessibility requirements and guidelines in our annual Fest. 
We are committed to making our programs accessible to persons with disabilities so that they can most fully experience them.  ADA compliance is an important factor in our choice of venue in which to host our programs. The Nimbus Arts Center building was completed in 2020 and is fully compliant with ADA and Accessibility regulations.  Just a few examples include accessibility compliant bathrooms, elevators and doorways.  
Our volunteers are provided with information to assist them in communicating effectively and identifying the needs of persons who have disabilities. Additionally, HWF can set aside specific accessible space within the performance space. HWF encourages anyone who requires special accommodation to reach out to us ahead of the Fest, so that we may address their concerns individually and fully.  Please feel free to contact us directly below.
Hudson West additionally commits to an annual review of our policies, to address any issues and adapt them in the goal of consistent full compliance with the ADA.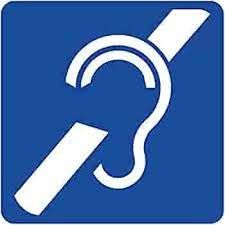 NIMBUS ART CENTER ACCESSIBILITY
Accessibility Nimbus Arts Center is a 3-story facility housing a 150-seat theater and 4 studios.
The first floor lobby is accessible via the Warren Street facing double doors at 329 Warren Street. Theater and music workshop studios are accessible by elevator. Restrooms throughout the building and theater are wheelchair accessible.
All seats in Theater Row A are wheelchair accessible.  All front of house and back of house counters and drinking fountains are at chair height; All restrooms are wheelchair accessible. Doorways in and out of each studio, theater, and dressing room are 32 inches wide. Signage within the building has raised lettering and braille.
Form to request an ADA accommodation or ask a question
Please submit accommodation requests two weeks before an event to allow time for your request to be addressed